Display Counters & Plinths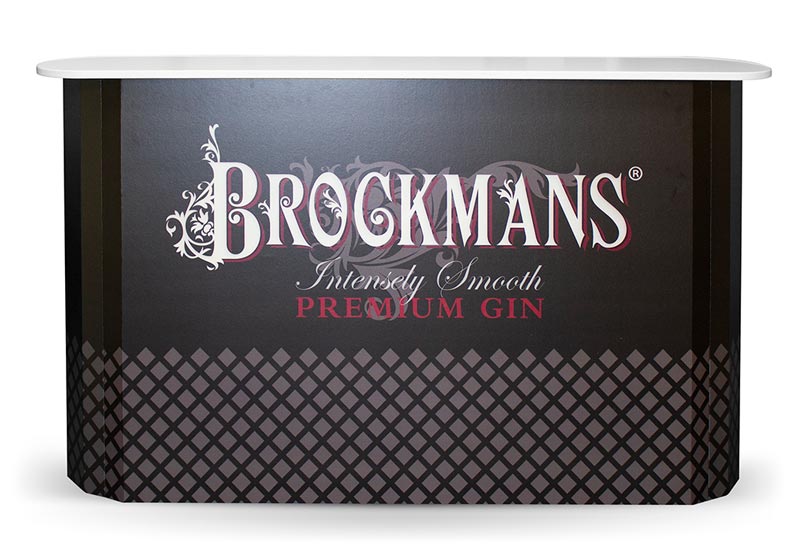 Display Counters are the ideal tool to enhance and improve your exhibition stand. With a wide range on offer, they provide added impact with the Event Folding Display Boards, Premier Pop Ups and even the Streamline Exhibition Stand. Display Counters & Plinths are just one of the ways to augment your exhibition stand by providing a platform to exhibit your products and services and deliver a focal point for you to interact with potential new clients.
Including Display Counters & Plinths with your exhibition stand offers an opportunity to create a truly unique display which will help your company to stand out against your competitors. On the exhibition floor, the slimmest of margins can make all of the difference in attracting a new client and the Display Counters & Plinths may just be enough to entice them to take a second look at your products and services.
All of the Display Counters & Plinths are designed and manufactured from our site in Peterborough, Cambridgeshire. This means that each is meticulously designed to integrate with our other products, allowing you to create seamless exhibition stand designs
which appear professional. You can even opt to have graphic design included
with the Display Counters & Plinths so that they provide the optimal impact.



Why Buy Display Counters & Plinths?
Display Counters & Plinths offer a simple yet effective way of enhancing your display stand. Each is designed to be as effective as possible with the least amount of effort. To ensure this, each range is manufactured with intuitive devices which guarantee that they easy to transport as well as set up and pack away.
To guarantee the optimal impact when you reach the exhibition floor, the Display Counters & Plinths are all designed and manufactured on site. This allows us to conduct quality assurance throughout the design process in order to ensure that every Display Counter & Plinth that we produce will make the optimal impression once set up.
When it is time to set up, much like our other exhibition stands, the Display Counters & Plinths can be set up in a matter of seconds. For example, despite the impressive size of the Phoenix Exhibition Counter, it transforms into an additional carry case which provides room for the shelving as well as plenty of extra space for you to carry other equipment.
Need Help Designing Your Display Counters & Plinths?
With all of the Display Counter & Plinths, there is the additional option of including graphic design to help yours to really stand out. All of the graphics for the Display Counters & Plinths are printed using high quality inks and pigments to ensure that they look as incredible as the rest of your exhibition stand.
We provide our own graphic design service, where you can either produce your own design or our team of graphic designers can work with you to develop an idea from scratch. Regardless of which approach you take, it is our goal to create a Display Counter which creates an impressive point of contact on your exhibition stand.
If you would like further information on our graphic design service or on the Display Counters & Plinths, then please do not hesitate to give us a call on 01733 232000 or send an e-mail to sales@go-displays.co.uk, and our team of advisors would be more than happy to help.