Large Format Print Explained
What is large format print?
Large format print is a method of printing large designs on to paper, stoplight media or various other materials. To print on such a large scale requires specialist equipment and printers to ensure high quality print is achieved on larger surface areas.
There are many types of large format print that we see on a regular basis. These can be in the form of vehicle vinyl wraps, outdoor PVC banners, billboard printing and printed retails graphics, as well as exhibition stands and tradeshow signage.



What is large format print used for?
Go Displays are a UK manufacturer and we specialize in large format print for exhibition stands, displays accessories and partition screens. When our customers are attending a tradeshow, the artwork needs to be clear and visible from a distance, large format print is the way to do this.
As the customer, you have full control over your chosen artwork. You have the freedom to add any logo's or text to create the backdrop you envisioned to effectively market your brand. Tradeshows are one of the only spaces where a large number of your competitors will be in one room, use this motivation to create an outstanding design to stand out in a sea of like minded businesses.
On many occasions, the large format print will be viewed from afar but should still appear just as professional up close and personal. How can you achieve good quality images with large format print?
- All artwork should be provided as a high resolution PDF, 300dpi or higher
- Outline all fonts and embed all images and text
Dpi means dots per inch, which refers to the number of ink droplets a printer will produce per inch during the print process. The higher the dpi the more details you'll be able to see when printed.
Outlining fonts is beneficial to your artwork as it changes the text from a font into a vector image, making it possible to scale without causing pixelation.
View full printing specifications here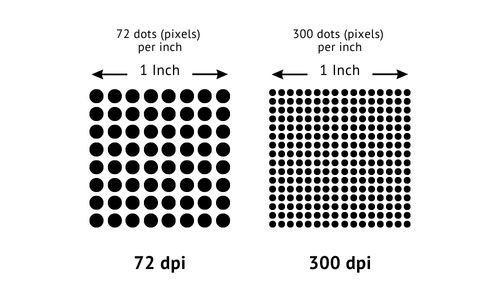 How long does large format printing take?
Lead times can be dependent on the product, but across our exhibition stands our dispatch times vary from 3 to 5 working days. 5 working days is the standard lead time, whereas the 3 working days is classed as an express print and includes additional charges.
How are large format prints transported?
We understand the importance of transporting large exhibition stands and this is why a majority of our exhibition products include flexible panels. The flexibility of a panel ensures the mechanism and panels fit into the same carry cases which can be used for storage and transport purposes.
For alternate materials, such as our natural and eco-friendly range, the panels use a rigid material which can't be rolled. In this case, the panels are packed in to a secure box and transported on a specially made pallet for a safe journey to the customer.