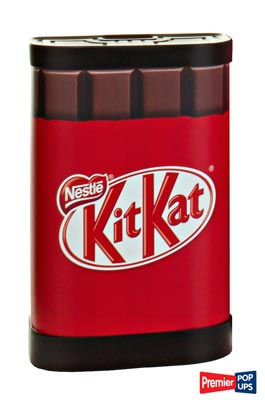 We have a range of Pop Up Stand Accessories to go with your pop up to help yours stand out from the crowd. From monitor stands and pop up lights to additional cases, we have a large selection of Pop Up Stand Accessories to customise your pop up. We also provide replacement pop up panels, so if you need a new display when moving from event to event, we can replace the graphic without needing to replace the stand.
Pop Up Stand Accessories are a great way to add a unique touch to your order with a wide selection of accessories available. We provide Pop Up Stand Accessories to help travel with yours such as the Pop Up Stand Case or additional options to help your Pop Up stand out with the Pop Up Stand graphic wrap. If you are exhibiting in a busy event hall or trade show, then the Pop Up floodlight is a great way to illuminate your display.
Here at Go Displays, we manufacture all of the Pop Up Stand Accessories in house at our premises in Peterborough, so we ensure that when you order accessories with your Pop Up Stand, they are all dispatched together within 72 hours of receipt of your order.


Why Buy Pop Up Stand Accessories from Go Displays?
When ordering all of the Pop Up Stand Accessories together with your Pop Up Stand, we can create a consistent design throughout, giving you complete control over how your Pop Up display will look. With the wide range of Pop Up Stands available, there is no better way to make them really shine than with practical yet stylish accessories as the Pop Up Stand case can be completely customised to fit with the design of your Pop Up Stand.
All of the Pop up stand accessories are designed to work with the Premier pop up. We offer an alternative deluxe package with each Premier pop up which includes the printed graphic wrap, two pop up lights and a black acrylic counter top for the Pop Up Stand case. Accessories including the monitor arm and spotlights are sold separately.
If you would like to further discuss the Pop Up Stand Accessories available and how we can help to develop your vision for your pop up stand, then please give us a call on 01733 232000 or e-mail sales@go-displays.co.uk.