Pop Up Display Stand Sizes Explained
The Pop Up Exhibition Stand is one of the top choices when it comes to exhibition stands and that's for a very good reason. The Pop Up Display Stands are lightweight, easy to transport and create fantastic backdrops when used on there own or combined with accessories. Straight, Curved, L shape and even more variations can be created with a single or multiple stand configuration.
What do you need to know about the Pop Up Display Stand sizing?
One of the main confusions with the Pop Up Exhibition Stands is the sizing and how to find the right size for your space. Using the universal size of height x width, you'll see the stands listed as 3x2, 3x3, 3x4 and so on.
The measurements aren't referring to metres, and a 3x2 is not 3m high x 2m wide. Pop Up Stands, both curved and straight, are measured with a cube system.
For example – 3x2 Pop Up Stand = 3 cubes high x 2 cubes wide with a footprint size of 2225mm H x 1970mm W.
The exact cube measurement varies slightly between the curved, straight and Midi Pop Up Stands.
It's important to note that the overall footprint size of the Pop Up Display Stands include the measurement with the D end panel in place.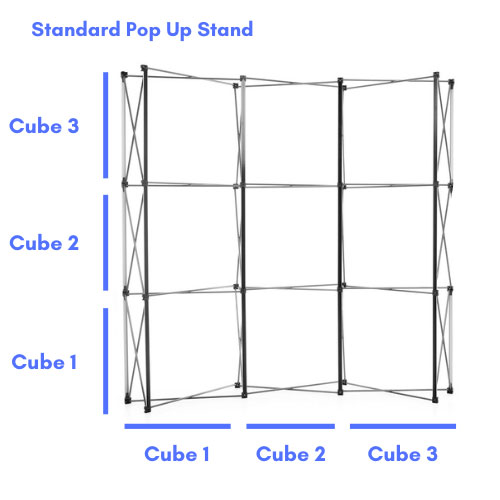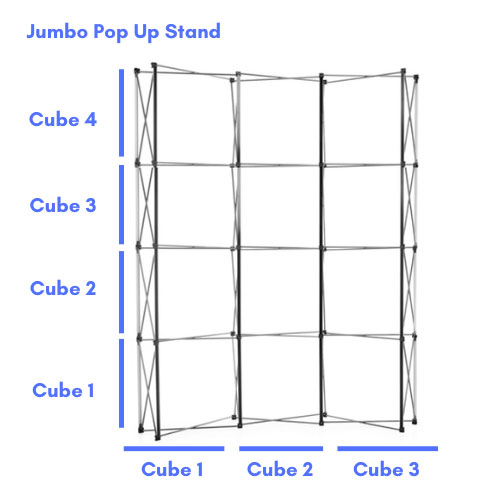 Midi Pop Up Stands
The Midi Pop Up Stand has been created for those spaces that come with height restrictions. The lower height of 1800mm still provides plenty of artwork space and conforms to smaller spaces.
Standard Pop Up Stands
The height of 2225mm and providing a range of widths, the Standard Pop Up Stand is the most popular choice. Made to a size that fits with most exhibition restrictions and provides years of exhibiting with just 1 frame.
Jumbo Pop Up Stand
Towering above the reason, the Jumbo Pop Up Display Stand reaches just under 3m in height. The additional height allows more designs of an upward trajectory, rather than using more precious floor space.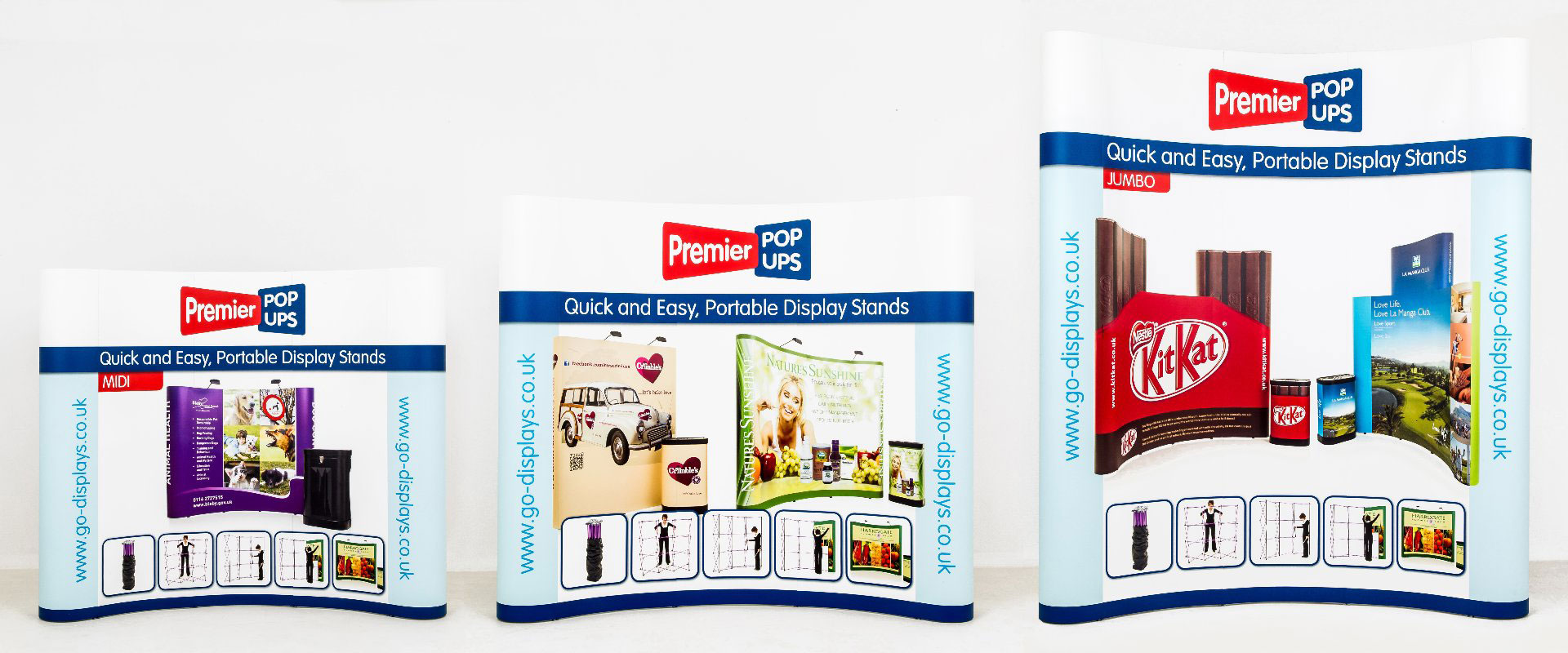 Find the Pop Up Stand footprint size you're looking for;