Event & Display Board Poster Sizes
Our wide selection of display boards span from folding panels to panel and pole displays, both of which will provide a different visual and accept posters and printed media in varied ways.
The folding display board is available from the Event range, providing display solutions from a small table top display panel to a full freestanding multiple panel display. The Event Folding Display Boards are great for those smaller events due to the compact size and easy assembly.
Your chosen posters and media attach to the loop nylon fabric with the help of hook self-adhesive dots or tape. If you're trying to choose the right poster size, we've created a clear view on which size posters you can use and how many fit comfortably on to each display panel. All the panels from the Event Display Board range are the same size, regardless of the purchased configuration.
The visible size of the display board is the measurement you should focus on, as this is the section that'll hold your printed posters/paper. The overall size includes the framework measurement and can't accept any attachments.
Top Tip – For maximum display space, use both sides of the display board for a double sided display experience.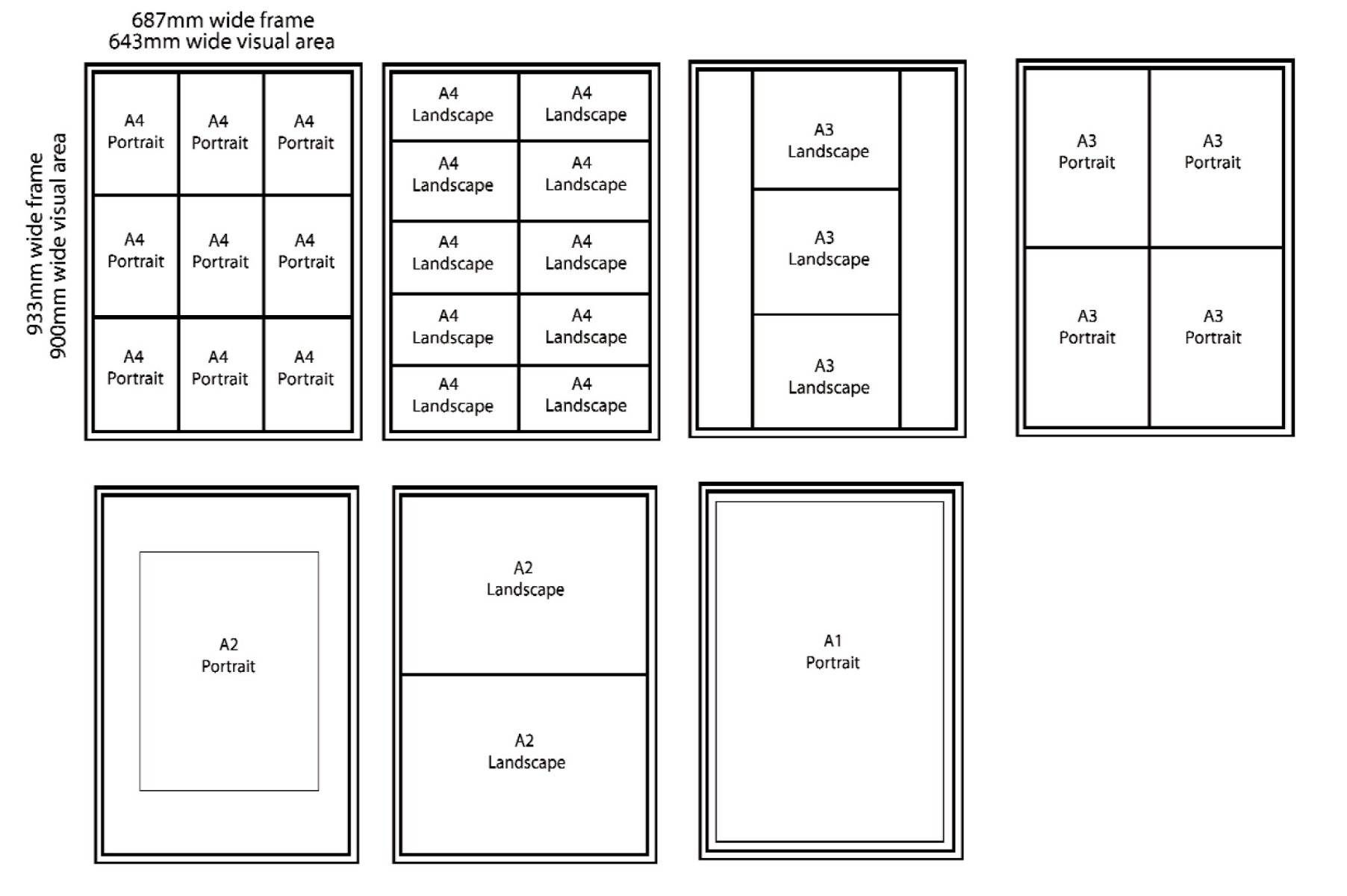 If the Event Display Board doesn't have the correct panel size for you, then the panel and pole displays offer alternate panel sizes.
It's important to remember that the panel and pole display boards have a modular design so you have more display and configuration options. Link more panels together and combine numerous sizes to achieve the amount of panel space required.
The Universal, PanelFix and Linx Modular Display Boards offer A1 & A0 panel kits. These kits inparticular are made to fit x1 A1 or A0 poster/paper on both sides of the display board. The frame of the display board is additional to the A1/A0 sizing, so printing exact poster sizes has been made easy.
Discover the A0 & A1 Display Boards options
However, as the sizes change throughout the various kits, the visible size will change. Unlike the A1 & A0 display boards which signifies the poster size, the 600x900 & 1800x900 are the overall panel sizes, including the frame. When choosing your panel and pole display board, please confirm the width of the frame so you're able print the correct size display posters. Please see the example below. (Based on the PanelFix Display Board Frame)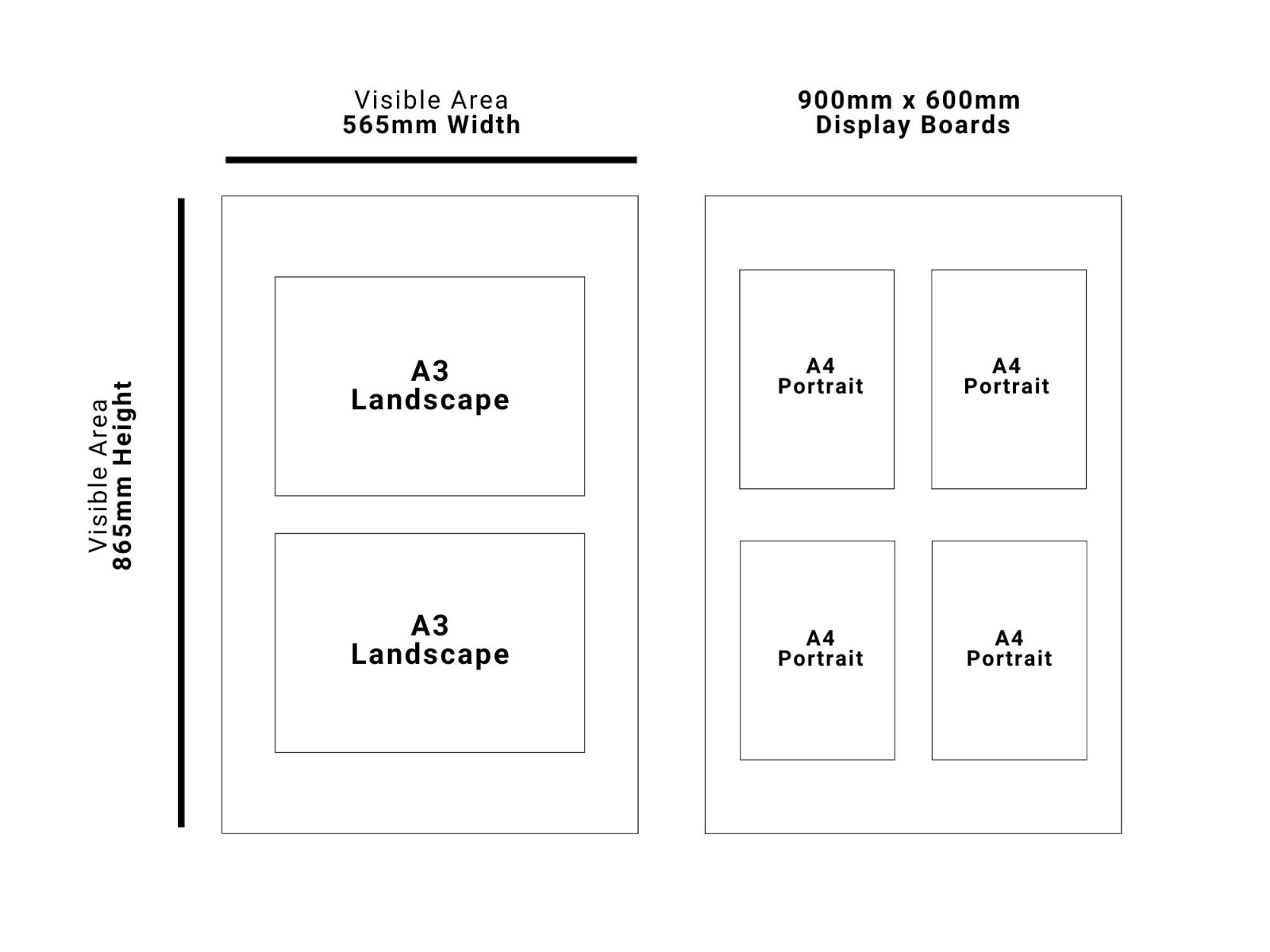 For a full details on the available paper and poster sizes, click here.