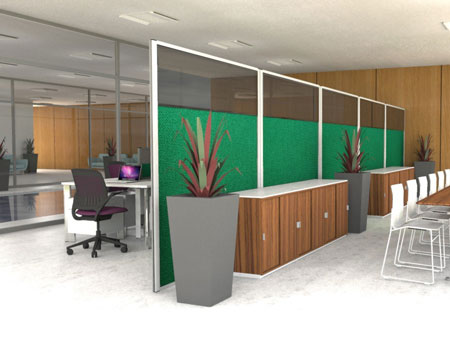 Office screens and partitions have been the cornerstone of our business for 40 years and our Glazed Office Screens are the result of decades of development. The Office Screens combine either frosted or clear Perspex with acoustically tested foam to create a stylish yet highly functional partition screen. Glazed Office Screens are ideal for reducing ambient office noise in loud or close knit environments and all of our Glazed Office Screens are available as either desktop partitions or standalone partitions.
Glazed Office Screens can be designed to fit with your office arrangement as you can choose the height and width of each panel.
If required, we also offer our larger, standalone Glazed Office Screens with either top, half or full vision screens to allow more light to flow through if you wish. Our Glazed Office Screens are the ideal
solution in loud and busy office environments such as call centres and
can help your staff to remain focused.