Things that take longer than assembling a Pop Up Stand
Our Pop Up Display Stands take less than 15 minutes to construct, so if you're planning on using 'getting ready at the show' as an excuse to take a full day off work, you might have to be more creative. We've helpfully compiled a list of 10 things that take longer to do than putting up a Pop Up Display Stand.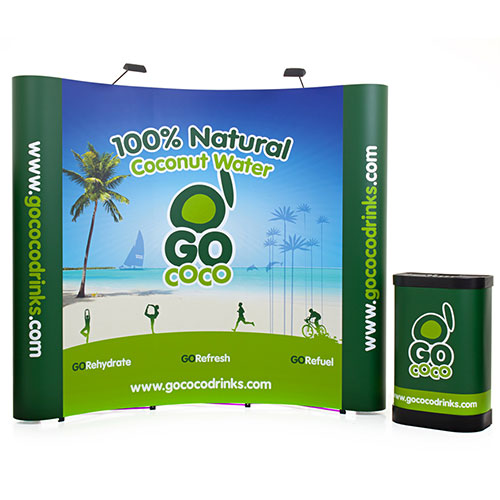 In no particular order:
Travel on public transport.
Have you been on a bus recently? Or Southern rail?
Navigate the M25.
The road designed to circumnavigate London is now the official car park for commuters. Be sure to get up extra early to snag a great spot.
Put the baby down for a nap.
Your child yawns and rubs their eyes, Little Johnny wants to go to sleep. You close the blackout blinds, fill his tummy with nice warm milk, pop on the soothing sounds of rain on the window, gently lay snuggle bunny beside him, tiptoe out of the room and listen as the crescendo of wailing indicates how wide awake he now is.
Have a quick scroll through Instagram.
You can't sit through your mother's holiday snaps but you can scroll, for hours on end, through the Kardashians' latest round of selfies.
Watch just one episode of Game of Thrones.
I dare you. You will have more willpower resisting Aidan Turner offering you his last rolo, than turning off this ridiculous show after one episode. Winter is coming...

Take a power nap.
Who can snooze for just twenty minutes. Who? Besides the overtired baby that is...
Run a quick errand.
'I'm just popping out to the shops, I'll be back in 15 minutes'. The auspicious cry of every person leaving the house, ever.
Do some exercise.
Gather together your running gear, discover that long lost top hidden in the back of your drawer, try it on, find it still fits. Have a rummage through the rest of your drawers to see what other gems lie lurking in the darkness. Uncover some outfits that you had relegated to the recesses of your wardrobe, try them on for a fun trip down memory lane. Get excited about the prospect of dressing up and going out dancing on Saturday night. Get your mobile out to rally the troops then remember you've got some catch up TV recorded that you've been dying to watch, and that you don't actually like jostling in crowded clubs with overpriced drinks and sticky floors, and that you'd prefer to spend Saturday night curled up on the sofa in your pyjamas.
Refold items in your drawers.
More accurately, refold items in your husband's drawers. Two month's worth of clothes crammed into a drawer designed to hold knickers and socks is going to take longer than twenty minutes to untangle and refold.
Update your phone/computer/tablet's operating system.
Give in to the constant reminders that the OS is due an upgrade (around the same time as your work's deadline). Decide to go ahead with it anyway. Instantly regret your decision when your device informs you it'll be another 40 mins to download the stuff. Start crying when it displays its super speedy installation time of 24 hours.
Shop all Exhibition Pop Up Stands for a quick and easy display experience