In-Stock Office Partitions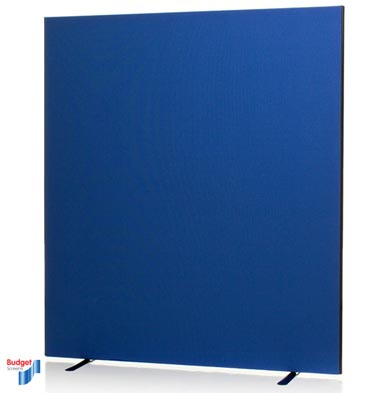 In-Stock Screens allow you to have room and desktop dividers dispatched and delivered to you within 24 hours when you order before 11am. If you are in a hurry, then this is the perfect way to provide privacy for employees and clients in the fastest way possible. We offer standalone office screens, portable room dividers as well as desktop screens which makes them a quick and simple solution for your open and busy spaces. We design each to ensure that they are easy to assemble when they arrive, so they can be set up in a matter of minutes.
With the In-Stock Screens, both the Budget Office Screens and Desktop Screens are available in our royal fabric colour as are our in-stock room dividers. During manufacturing, we take care to use quality materials and ensure that every screen that we dispatch is of the quality we expect. Therefore, with all of the In-Stock Screens, we include a manufacturer's guarantee so that you can rest assured that yours is designed to last.