Xanita Eco-Friendly Exhibition Stands & Accessories
As Xanita Ambassadors, we opt to use this fibreboard over any MDF or other materials to create our custom display and exhibition stands as it allows us to manufacture both intricate and largescale structures without compromising on the quality of the finished product or your requirement and brief. The versatility of Xanita means we are able to manufacture those quirky, unique ideas for your display, without the heavy price tag that's often associated with a customised exhibition stand. Using state of the art manufacturing equipment and techniques we can cut, shape and mould the Xanita into any shape we require without losing any of the structural integrity the board has become well known for.
As an Event Organiser, it's important to offer each exhibitor a chance to showcase their own business and style, and with a custom Xanita display you can do just that. The stands manufactured using Xanita also provide the eco-friendly element to the exhibition stand that is becoming more and more important, with little to no plastic needing to be used and all the materials being 100% recyclable and sustainable. The recyclability of the stand also means that storage isn't an issue. If you're not planning on using the display again, simply recycle it at your local recycling centre or if you are assembling it again in the future, it can be stored away flat taking up minimal space.

Our in-house product designers are on hand to assist with any design ideas and change you have when it comes to your exhibition stand; we want to make sure we provide each and every client with their perfect stand so that your exhibition is a success. From product replicas, life-size animals, trees, 3D letters, buildings, product display stands, exhibition counters and many more, the possibilities with Xanita are endless.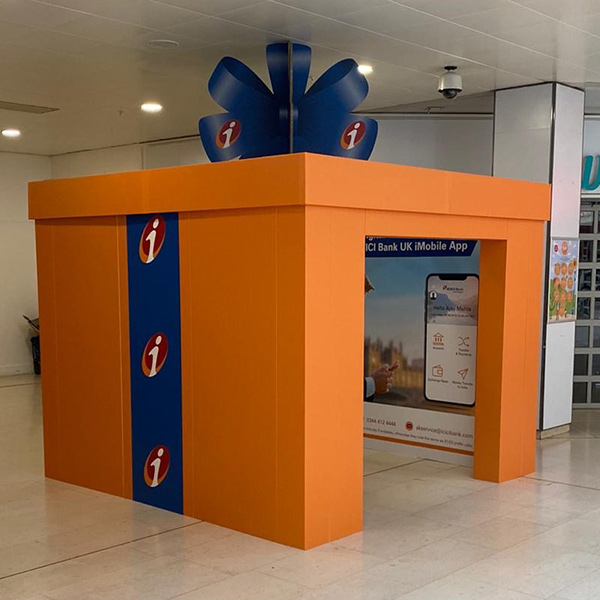 No compromise on design - create the display you desire

Lightweight but strong fibreboard material

Eco-Friendly alternative to MDF

Cost effective and better for the environment

Create curves and rounded shapes easily

Endless display options

Environmentally friendly, sustainable display solution

High quality- no need to compromise

In-house designers create your unique stand to order

Printed and manufactured in-house by Go Displays

Can hold extreme weight - tested to hold a standard car