The Ever-Lasting Allure of Pop Up Stands
Uncovering What Has Made Pop Up Stands Such a Valued Tool for So Long
Pop Up Stands have been a regular sight at exhibitions and trade shows for many years now. The familiar curved design has been adorned with the branding of household names and local tradesmen. Its convenient design and attractive price tag have made a reliable go-to solution for any exhibitor. The Pop Up Stand has excelled in its ability to make the whole process easier. Lightweight to carry, simple to transport and can look stunning when combined with effective graphic design.
Supposed replacements and plucky upstarts have appeared on the market ever since the pop-up stand's inception, however, none have managed to claim its throne so far. Having been such a valued marketing tool for so long, there is a certain level of trust associated with pop up stands. In particular, this applies to exhibitors with the 'if it is not broken, don't fix it' mentality. As the size of teams representing brands at events begins to dwindle, the portable nature of the pop-up stand endears it to modern event marketers. Further qualities of the pop-up stand continue to be relevant, especially in a digital world, which is why its popularity continues to endure.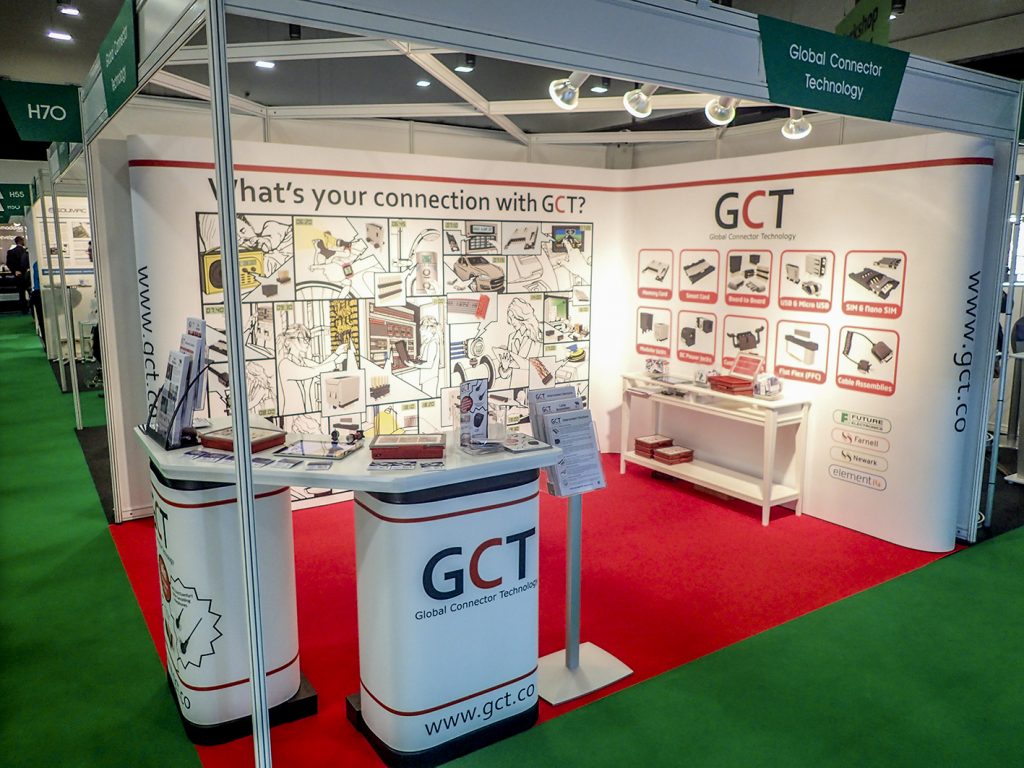 20 Years Old and Still Going
If you were to attend an exhibition or trade show next week, chances are the pop-up stand will still be a popular choice among many exhibitors. Most of these will not be exhibiting for the first time. So, regarding the suggestion that the pop up stand is dead, why do these exhibitors keep going back? Simply put, pop up stands are tried and tested with positive results. Some of the suggested niggles that people find with these exhibition stands are they can be a bit 'niggly' to put together and the graphic panels can become creased over time. Yet, after one exhibition season, these minor issues appear to allay in favour of a superior finish.
The fiddly setup only becomes an issue when an appropriate amount of time is not allocated for setting up. Graphic panels only become creased through misuse. Factoring these into the event strategy leave an eye-catching display stand which has proven results of working. Before the inaugural pop-up stand, exhibition stands tended to be either extremely expensive or cheap and ineffective. For many who opted for the expensive route, the stand was often designed with one event in mind. As a result, those display stands would be abandoned following the event, only to be added to a man-made rubbish dump.
Designed to Withstand the Test of Time
Sustainability has been a crucial factor in the long-term success of the pop-up stand. Not only was a single-use exhibition stand incredibly damaging for the environment, but it also consumed a large chunk of the marketer's budgets. Over time, modern exhibition stands have become sturdier and more compact, meaning the only change required is to the graphic panels. This makes the exhibition stand easier to use and allows them to be taken away and re-used following events. At Go Displays, we manufacture Pop Up Stands with a 10-year manufacturer's guarantee. So, barring damage caused by user error, the exhibition stand is protected for many events to come.
With the advent of digital technology, the ways in which exhibitions operate have changed drastically. They have become more social, more in-touch with the internet and more focused on building relationships rather than securing sales. The importance of an exhibition stand has dwindled; however, its presence is still a vital part for any event marketer. On the show floor, the exhibition stand provides the foundations for branding. This is specifically the case if you are a smaller business, as it can be used to display the products and services you provide. The need for boxes of promotional material and huge walls of text are over. With the introduction of tablet computers, we can now receive this information at home, all with a few swipes of our finger.
What Makes Pop Up Stands Relevant at Today's Exhibitions? 
The days of spending tens of thousands on an exhibition stand are over. Being creative and unique can be achieved without throwing away the budget on it. Often, the most effective exhibition experiences are created through clever initiatives which introduce people to a new product or service. The exhibition stand itself now does very little in terms of promoting the brand. However, it still plays an important role in highlighting the company while illustrating the work they are known for. As such, a portion of the budget will be saved for these clever ideas, rather than fleshing out the exhibition stand.
Likewise, in the past, you might have expected to have an entire team simply to transport and set up the stand. Nowadays, an events team is rarely composed of more than five people. Even for a large pop-up stand, a team of that size can cope easily. Most pop up stands are now equipped with wheeled storage cases, which makes the whole process straightforward. This way, time can be preserved for actually communicating with other businesses, rather than wasting hours setting up a backdrop. Pop up stands may not be from the top end of the market, but their flexibility and versatility make them invaluable to most small-to-medium businesses who do not need half of the show floor to get their message across.
Go Displays are manufacturers of Pop Up Stands and Exhibition Stands, based in the United Kingdom. By working with clients on their exhibition stands for over 10 years, we have developed our Pop Up Stands to integrate with the ever-changing exhibitions industry. If you wish to find out more about the Pop Up Stands which we manufacture, please call 01733 232000 or send an e-mail to [email protected].