Key Design Trends of Pop-Up Display Stands in 2017
Styles and Tones You Can Expect to See This Year
The design is at the heart of any great marketing strategy. Whether it is the outer appearance or the inner cogs, any of the great pop-up display stands are reliant on diligent planning and professional execution. Every year, new trends come and go as designers and businesses alike jostle to get the edge over the competition. 2016 was the year when exhibitors truly began to embrace curves, sustainability and we saw the first signs of augmented reality entering the exhibitions industry. Digital media such as these are key tools which exhibitors have been utilising to ensure their pop-up display stands are unique. Furthermore, graphic design trends are evolving in tandem to grasp the attention of anyone and everyone walking by.
For exhibitors who have attended many different events, the design of their pop-up display stands is often tailored down to the finest detail. Perfecting the display requires placing yourself in the attendee's shoes and forgetting everything you think you know. Often, the most successful displays are those which veer away from the well-trodden ground of their competitors. While many of the trends featured below will figure prominently with many leading exhibits in 2017; where they really shine is when they are linked with the unique brand of the organisation.  Jumping onto the trends bandwagon can be great for exposure, but only when coupled with making it relevant to your identity.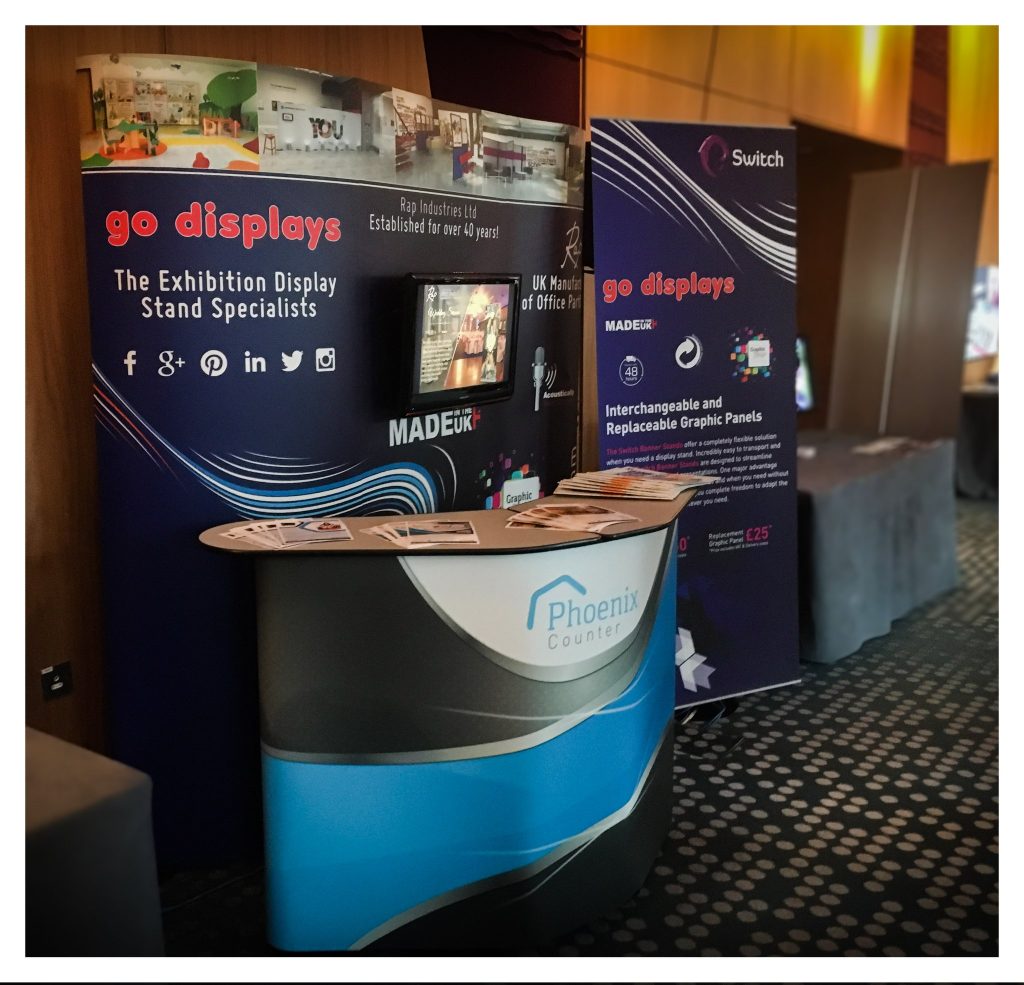 Graphic Design of Pop-Up Display Stands – The Cornerstone of Any Exhibit
The visual appeal of the exhibition stand was once the primary focus for any exhibitor. Before we had flat-screen televisions and social media, the only way of getting your branding seen was through physical products. In what was considered the heydey of exhibitions, competitors would invest tens of thousands into a stand which would literally tower over the competition. Nowadays, the playing field is far more level, however, the artwork of the stand still plays a crucial role. In terms of which styles to explore, we only need look at some of the designs adopted by those who have gone before.
Bright and loud colours are unsurprisingly back in fashion. Over an extended period of time, powerful yellows, bright reds and imposing blues can be overbearing. But when you have just a few seconds in the exhibition hall, an eye-catching shade can make the difference. The same reasoning is why minimalist artwork is prominent once again. Walls of text are hardly endearing when there is so much to see. Therefore, it is vital to create a design which is short, succinct and gets straight to the point. When it comes to images to complete the design, there is no better choice right now than authentic photographs. In the past, poor printing technology contributed to blurry images which ruined the stand. Now it's the opposite, as breath-taking images can be used at the centre-piece of the stand.
Engagement – Why We All Should Be Taking Notice of Virtual Reality
Engagement is the key to any marketing activity. We can spend millions securing clicks through to our site, but if there are no means to convert, then what is the point? The unique selling point at exhibitions used to be that you could talk to an expert and gain the inside track. Now, all of that can be conveniently displayed online. Therefore, exhibitors need to make the most of the fact that their audience will be there in person. In the event that bringing your product with you to the showroom may be impractical or pointless, then being able to show visitors your product in action, provides a completely unique experience.
Virtual reality (VR) and augmented reality are emerging technologies in this field. Initially developed for the gaming industry, VR equipment such as these create an experience which is completely unique. In many cases, they provide a revolutionary way to experience a service or product, without the need to have one there in person. Videos are still a popular tool for exhibitors, although, their accessibility online has dampened their impact on the show floor.
Engaging Event Marketing with Digital Marketing to Create a Complete Strategy
Exhibitions still hold great sway over consumers and buyers and to make the most of this, marketers are having to engage with both audiences. Using social media at events has been around for quite a few years. However, sending out a few tweets while you are there does very little to create conversions. Similarly, the sight of a stall holder armed with a tablet computer is becoming a far more regular occurrence. These technologies hold a great deal of potential with very little pay-off, although many exhibitors are still struggling to make the most of them.
For example, intuitively designed apps and games can be used to gather data on those playing them. Traditionally, this could only be achieved with a monotonous, drop-down form to fill out. This not only engages them for a few minutes, but it also provides a prime opportunity to promote your brand further. With trade shows regularly being attended by hundreds or even thousands of exhibitors, it's crucial to make the most of those 3-5 minutes that you get with a potential client.
Engagement reaches beyond the show floor of course, as innovative social media managing can spark interest from followers at home. Live streaming has become a popular trend here as it displays the event in all its glory, without any post-production nonsense. The joy of this is that it is then available for attendees to see, potentially triggering more attendees to visit the stand on a later day.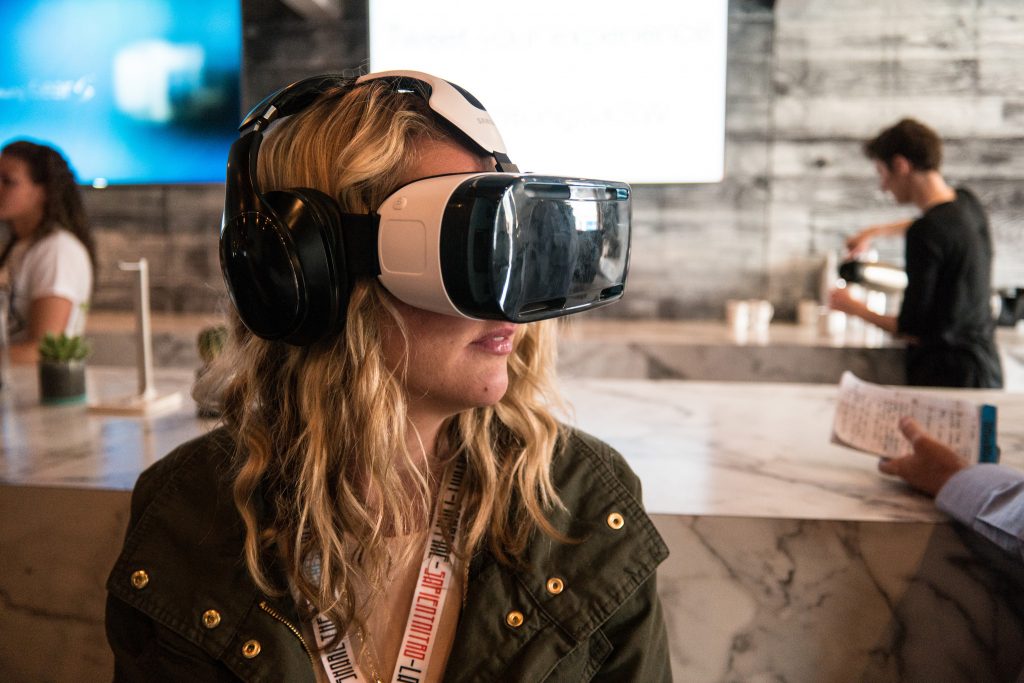 About the author:
Go Displays are expert designers and manufacturers of bespoke exhibition stands. Our work has enabled us to work with a variety of unique and interesting projects for clients. For further information on the services we provide, please call 01733 232000 or send an e-mail to [email protected].