Infographic: How to Guarantee Success at Exhibitions & Trade Shows
Please click the image to zoom or hit CTRL + scroll with the mouse wheel.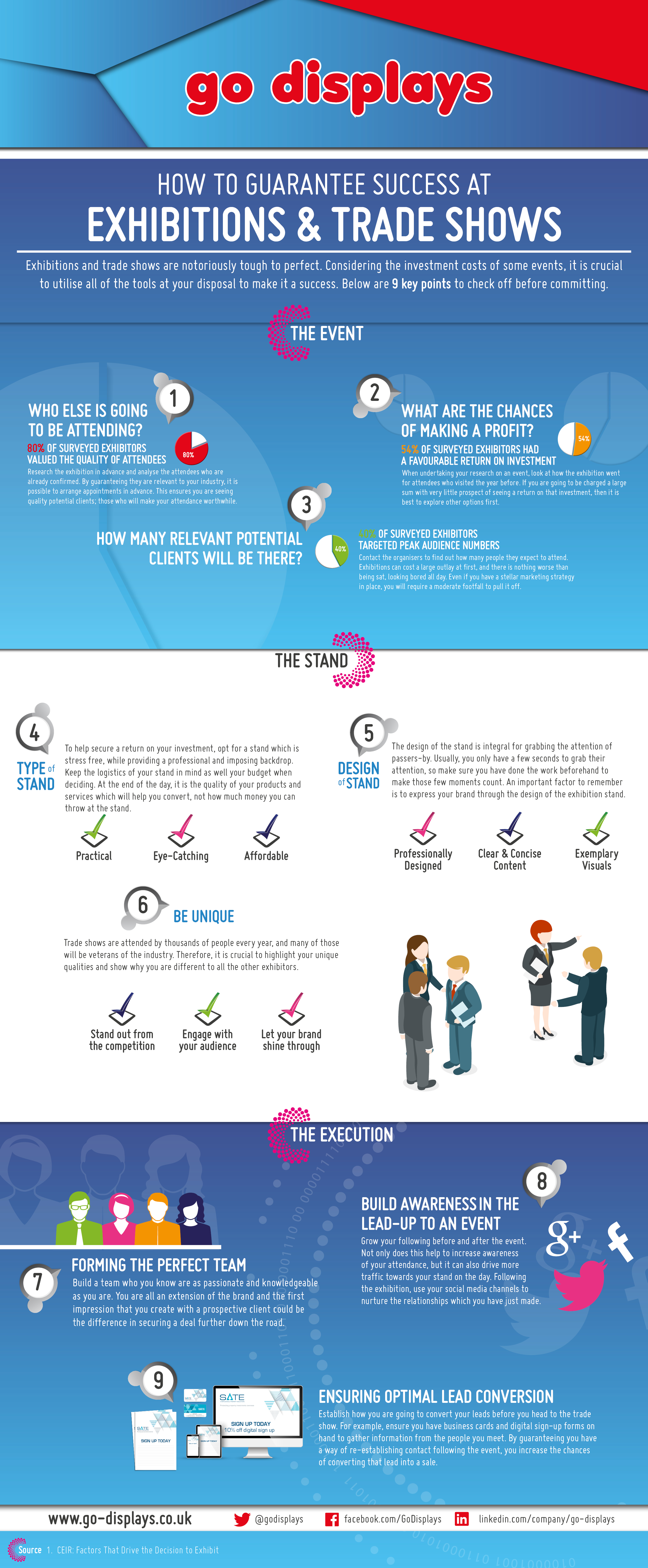 Share Our Exhibitions Infographic On Your Site
If you have enjoyed our infographic and would like to share it, then please do so. All we ask is that you include a link back to our site -https://www.go-displays.co.uk. Below is an embed code which makes embedding the image straightforward. You can even adjust the width size to ensure it fits your site.
If you require further advice or for are in need for an exhibition stand for your event, then please head over to our site for more information.