How to Make Practical Use of Classrooms, Nurseries, Living Areas and Offices using a Room Divider
Harnessing the Potential of Open Plan Spaces
Classrooms, nurseries, living areas and offices are some of the more challenging interior spaces to tame due to the number of people who use them. Stylistically, they can look fantastic by allowing natural light to flow through, something which cannot be achieved with an enclosed room. However, populated spaces which are designed for practical purposes are often hindered by the open plan design. The reason being that audible distractions are amplified by the enclosed environment. Unfortunately, this is rarely a consideration in the design process. Although, there are a variety of techniques and tools such as the room divider, which can be used to make each space more practical.
Learning environments such as schools and classrooms require a delicate balancing act to get right. As teachers will know, a lack of control can ruin the whole experience for everyone. Meanwhile, a regimented and individualistic approach will damage some of the value taken from learning. The same issue applies to offices. Collaboration is great for humans in almost every form, but it requires developing mechanisms which allow it to take place when necessary. Individualistic tasks and tests will always be valuable, so striking a balance between the two should be the key of any open plan layout.
Enabling Learning in the Classroom by Creating Flexibility with a Room Divider
Creating suitable conditions for classrooms to excel as a learning environment requires an open-minded and tailored approach. Every individual is unique and the dynamics of each group is likely to change regularly. Therefore, addressing issues such as distractions and unruly behaviour requires a flexible design. For example, a room divider is an effective tool for creating temporary partitions in the classroom. Whether this is to enable group work to take place or for set activities, it can be flexible with a variety of teaching styles.
One of the main features of a room divider is its ability to create privacy. When tests or exams are taking place, it can become all too easy for children to become distracted by those around them. Introducing a room divider can remove that altogether, keeping friends and classmates out of sight and out of mind. Finally, when speaking to the class, a room divider can be conveniently moved and stored when no longer in use.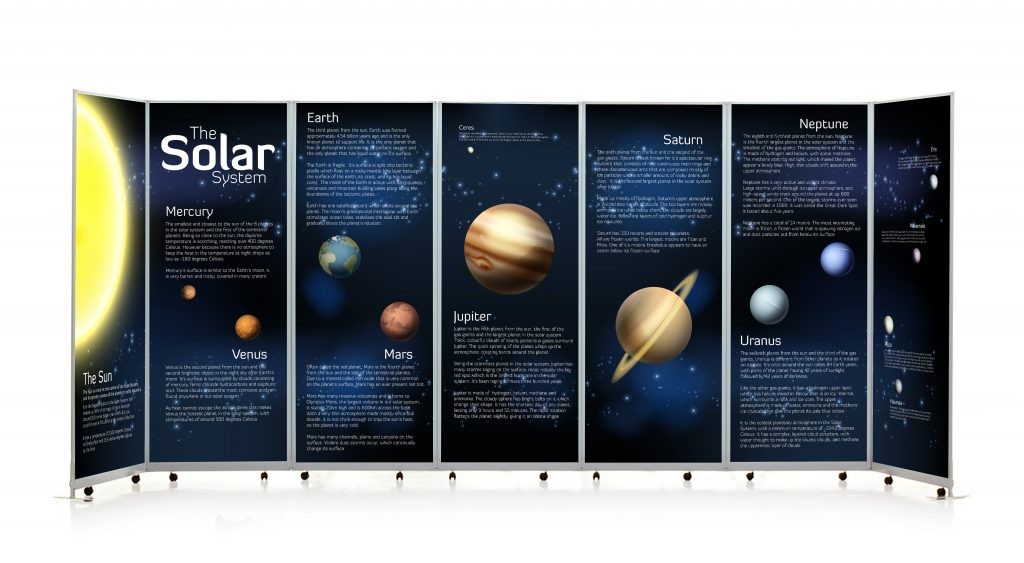 Helping Children to Learn Through Nursery Design
In nurseries, creating a comfortable and inviting environment is important for settling young children down. As a nursery can be set up in a community centre, church or even someone's home, it's incredibly important to consider flexibility. When creating a stimulating learning environment in a setting like these, a permanent installation simply wastes the space. Instead, being able to create a nursery setting within a matter of minutes is vital to allow the space to be effective for different groups.
Here, room dividers once again come into their own. Some of the clients we have worked with here at Go Displays have introduced printed room dividers to nursery. In the past, these have been used to feature multiplication tables, the solar system or simply some of their favourite cartoon characters. These are easy to roll out and can be neatly packed away, creating a pop-up nursery. Using high-quality graphic design and an advanced printing process, it is possible to create engaging and effective learning spaces.
Creating Flexible Living Areas with a Single Room Divider
Now, in the home, style often ranks above practicality. With open plan living areas, there is often a huge amount of space to play with. However, some homeowners may quickly find they are unsure of what to do with their space or wish to integrate a partial divide. Open plan living rooms and kitchens look great, but sometimes it can be pleasant to enjoy a bit of privacy between the two. This situation is where the room divider has excelled for over 1000 years. Bespoke, stylish designs incorporated into a lightweight yet sturdy room divider can help both the practicality and aesthetics of the room.
Making the Office Flexible Using a Room Divider
Integrating a room divider into the office is a relatively new trend, but one which is gaining traction as the design of open plan offices continues to diversify. Rather than the static cubicle design which has adorned offices across the world for the past 50 years, businesses are now moving towards flexible designs which are tailored towards the company's culture and the people that work there. This means creating separate spaces for individual work as well as collaborative tasks. Providing privacy to each section is integral to maintaining a productive and healthy workforce.
The room divider is one a selection of tools which ensures this happens. The size of the panels can help to block out visual distractions completely. Meanwhile, with a fabric finish, they can also help to absorb audible distractions from more vocal areas. Through this, the open style of the office can be maintained while providing privacy and comfort to those trying to work.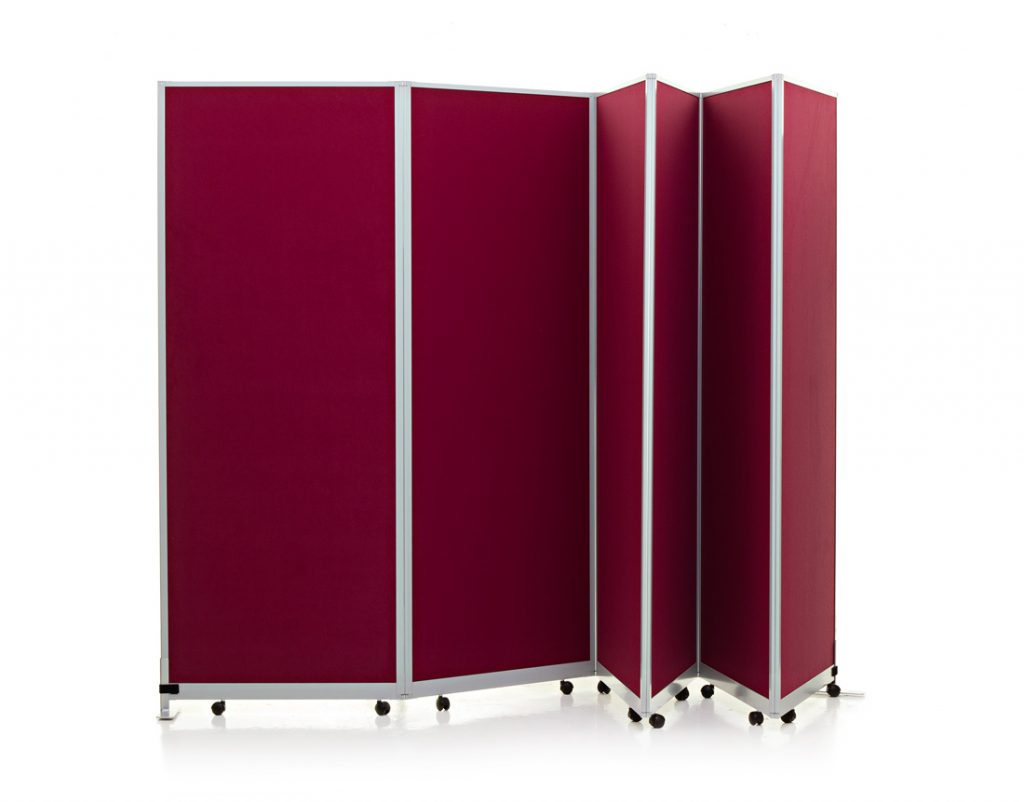 Room dividers are available in a variety of different designs and styles. Here at Go Displays, we design and manufacture bespoke room dividers, tailored to the individual needs of the client. If you have a unique idea in mind, then we would be more than happy to explore your requirements. To get in touch, please call 01733 232000 or send an e-mail to [email protected].